Cleveland Clinic Abu Dhabi
Cleveland Clinic Abu Dhabi is a unique and unparalleled extension of US-based Cleveland Clinic's model of care, specifically designed to address a range of complex and critical care requirements unique to the residents and communities of the United Arab Emirates. Cleveland Clinic Abu Dhabi has six Centers of Excellence in the following Institutes: Heart & Vascular, Neurological, Digestive Disease, Eye, Respiratory, and Critical Care. Other Institutes include Surgical Subspecialties, Medical Subspecialties, Emergency Medicine, Anesthesiology, Pathology & Laboratory Medicine, Imaging, and Quality & Patient Safety. In all, more than 40 medical and surgical specialties are represented at Cleveland Clinic Abu Dhabi.
The facilities at Cleveland Clinic Abu Dhabi combine state-of-the-art amenities and world-class service standards. The hospital is a 364 (expandable to 490) bed facility, with five clinical floors, three diagnostic and treatment levels, and 13 floors of critical and acute inpatient units. It is a physician-led medical facility served by North American board certified (or equivalent) physicians. Cleveland Clinic Abu Dhabi provides patients in the region direct access to the world's best healthcare providers and Cleveland Clinic's unique model of care, reducing their need to travel abroad for treatment.
Official Regional Partner for LTC & Rehabilitation
Cambridge Medical and Rehabilitation Center (CMRC)
Cambridge Medical and Rehabilitation Center founded in 2012 as the preeminent provider for Long-Term Care and Post-Acute Rehabilitation services in the United Arab Emirates and the Kingdom of Saudi Arabia by introducing global, world-class rehabilitation services to the healthcare sector guided by their experience for enhancing the patient's journey defined as the "Continuum of Care."
Cambridge Medical & Rehabilitation Center (CMRC) is a group of Post-Acute Care facilities with specialized In-Patient & Out-Patient rehabilitation programs designed for Adults, Adolescents & Children in Abu Dhabi and Al Ain, in the United Arab Emirates and Dhahran in the Kingdom of Saudi Arabia. CMRC offers multidisciplinary rehabilitation services with resources to serve the needs of patients to help reach their potential rehab goals. Recognized by t CARF and JCI, an exceptional value demonstrated by improving the patients' care, creating a second home experience for patients and their families, minimizing risks of infections, and improved outcomes with an interdisciplinary clinical approach. Such a vision established successful results that positively impacted the quality of life for more than 1,000 improved in-patients and more than 100,000 out-patients. Having the highest discharge rate among the long-term care and rehabilitation facilities in the UAE & KSA, more than 85 % of patients with acute injuries like Stroke, Spinal Cord & Traumatic Brain Injuries, and Road Traffic Accidents have been discharged, and Cambridge Medical and Rehabilitation Center has a world-class 85% weaning rate for mechanically ventilated patients demonstrating that CMRC achieves the mission of enhancing the quality of life for their patients and their families. Cambridge Medical and Rehabilitation Center uses the most current, internationally accepted evidence-based clinical practices that serve to help patients overcome their obstacles and fulfill their needs in the restoration of their capacity and aiming for a better quality of life.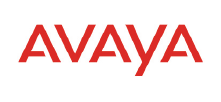 Vectramind
Where magnitude meets direction.
Vectramind was founded in 2006, runs on big & bold ideas. We create products that solve big problems, and yield profound impact—but we do it with carefully measured magnitude and precisely dialled direction.
Dynamic growth and evolution live at the core of our company's DNA—defining our origin story and permeating into the lifeblood of every entity and system we touch.
By leveraging the latest advancements in cloud technology and intelligent computing, we enable our partners to stay one step ahead of the curve, adapting the way they connect, communicate, engage, and ultimately compete.
From banking to retail to healthcare, and from Synapse to FirstPass, the Vectramind story and product journey is—and has always been—defined by one force: Evolution.
Vectramind today has offices globally including UAE, India, Singapore, USA & Canada with over 150+ innovators
Sanofi
Sanofi is dedicated to supporting people through their health challenges. We are a global biopharmaceutical company focused on human health. We prevent illness with vaccines, provide innovative treatments to fight pain and ease suffering. We stand by the few who suffer from rare diseases and the millions with long-term chronic conditions.
With more than 100,000 people in 100 countries, Sanofi is transforming scientific innovation into healthcare solutions around the globe.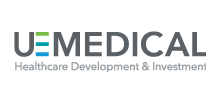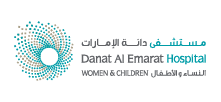 pwc
At PwC, our purpose is to build trust in society and solve important problems. We're a network of firms in 155 countries with over 284,000 people who are committed to delivering quality in assurance, advisory and tax services. Find out more and tell us what matters to you by visiting us at www.pwc.com.
Established in the Middle East for 40 years, PwC has 22 offices across 12 countries in the region with around 6,000 people. (www.pwc.com/me).
We work side by side with our clients to guide them on their transformation journey to adapt to the "new normal" by bringing deep sector insights and expertise across all aspects of healthcare together with the power of our global PwC network and partners.
Underpinning all our work in health is our sense of purpose and appreciation for the privilege to help shape this vital sector. We pride ourselves on our people and our teams whilst always working towards our overall vision of improving healthcare for the greater good of society.
PwC refers to the PwC network and/or one or more of its member firms, each of which is a separate legal entity. Please see www.pwc.com/structure for further details.
Elsevier
Elsevier is a global information analytics business specializing in science and health. We help institutions and professionals advance healthcare, open science and improve performance for the benefit of humanity. Combining content with technology, supported by operational efficiency, we turn information into actionable knowledge. Elsevier empowers knowledge which empowers those who use it.
Elsevier also singularly focused on helping healthcare professionals improve clinical outcomes through evidence-based care. Our products and services are designed to help your caregivers, professionals, and students improve practice, encourage broad and deep adoption of exceptional professional practice guidelines and promote a culture of quality across your organization.
EIDO Healthcare
Since 2002, EIDO Healthcare has led the field in the provision of resources for hospitals and clinicians to help educate and inform patients and their families around consent to treatment. With a track record of helping over 850 hospitals, EIDO's customers improve their patients' experiences through the provision of a library of surgical and medical procedure patient information.
EIDO Healthcare supplies a large number of hospitals across four continents. These customers include nearly 50% of the acute NHS, more than 80% of acute UK private hospitals, all public hospitals in Western Australia and over 50% of Victoria State hospitals, and a national license for the NHS in Wales. The EIDO library has an annual readership of approximately 8,000,000 patients.
EIDO actively collaborates with leading organisations to make sure its patient information resources are of the highest quality.
EIDO's products include EIDO Inform, Inform Digital and EIDO Vault. Inform is a library of over 360 treatment-specific informed consent patient information documents. Each document bears a Plain English Campaign Crystal Mark for clarity.
Inform Digital delivers an enhanced version of the consent content online for patients, whilst EIDO Vault facilitates a completely paperless consent process in clinic.
Caregility
Caregility (www.caregility.com) is a clinical collaboration and communications company moving the access point of care closer to the patient. Leveraging over eight years of experience in clinical environments, Caregility's core telehealth offering, the Caregility Platform, is a purpose-built ecosystem for the entire healthcare continuum. The Caregility Platform provides secure, reliable two-way audio and video communication designed for any device and clinical workflow, in both inpatient and outpatient settings. Today, Caregility supports more than 2 million video sessions annually and has deployed over 9,000 access points of care systems across the US. From critical and acute, to urgent and emergent, to post-acute and ambulatory, and to the home, Caregility is helping transform the delivery of patient care everywhere. Follow Caregility on Twitter at @caregility.
VeeMed
VeeMed is a global telehealth company, providing a complete turnkey telemedicine solution, offering technology, operations, and physician services— across the entire continuum of care. VeeMed was founded with the physicians and healthcare systems in mind from the very beginning. Frustrated with the inefficient and cumbersome existing telemedicine technology used at their own hospitals, VeeMed's physician co-founders decided to take matters into their own hands and design their own technology — one that was optimized for clinical workflows, and that would address the greatest needs of providers.
Emirates Nursing Association
The Emirates Nursing Association (ENA) is a non-profit organization which was founded on 22nd January 2003 under the statement number (65) by the Ministry of Labor and Social Affairs of the United Arab Emirates. It was established and exists exclusively to strengthen the nursing profession in the United Arab Emirates. The ENA has been a member of the International Nursing Council (ICN) since May 2005.
Vision
The ENA will be recognized nationally and internationally for its leadership role in promoting and developing the profession of nursing and for supporting nurses to deliver high quality care in the UAE.
Mission
The Emirates Nursing Association advances the nursing profession by promoting professional development of nurses by:
Fostering high standards of nursing practice.
Promoting the safety and well-being of nurses in the workplace. Thereby enhancing the health of the public.
The Emirates Nursing Association organizes many activities which include organizing scientific conferences, seminars and continuing education sessions and it participates in various local and international events.